Perl tutorials and courses
Modern Perl Web Frameworks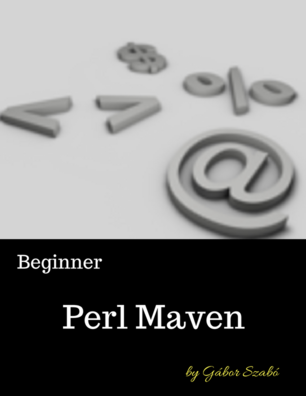 Object Oriented Perl
Other Series
Projects and Collections
Code-Maven series
If you need to
maintain a large piece of software
written in Perl by other people in the last 5-10-15 years, that's a challenge. Especially if you did not get proper training in Perl. You are probably limited to a specific and old version of Perl. Check out, the
Perl tutorial
! You can probably skip the part about installing Perl, but the rest of the tutorial will be relevant for you.
Perl is often used in
Test Automation
. If you work in this field, or if you'd like to work in this field (it is much more fun to find bugs in other people's code than in yours :), then you can read the
Perl tutorial
and the series on
Test Automation using Perl
.
In the off chance you are interested in topics other than Perl, especially related to Test Automation, Continuous Integration, Continuous Deployment, DevOps, then you are welcome to check out the list of
DevOps related training courses
.
Recent Articles
---
In case you were wondering what is the epoch that sometime we talk about, it is the "start of the time" - as understood by your Linux/Unix-based computer.
Also know as the "creation of the world".
As you will see, it happened to fall on a Thursday.
---
How to know when was a file changed the last time?
---