Search for
'{{search_term}}'
Perl tutorials and courses
Modern Perl Web Frameworks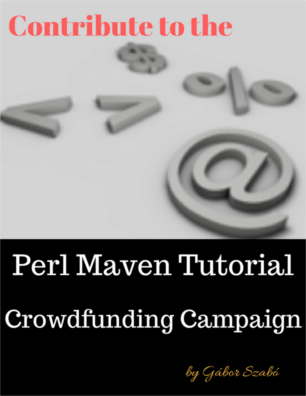 Object Oriented Perl
Other Series
Projects and Collections
Code-Maven series
If you need to
maintain a large piece of software
written in Perl by other people in the last 5-10-15 years, that's a challenge. Especially if you did not get proper training in Perl. You are probably limited to a specific and old version of Perl. Check out, the
Perl tutorial
! You can probably skip the part about installing Perl, but the rest of the tutorial will be relevant for you.
Perl is often used in
Test Automation
. If you work in this field, or if you'd like to work in this field (it is much more fun to find bugs in other people's code than in yours :), then you can read the
Perl tutorial
and the series on
Test Automation using Perl
.
Recent Articles
What to do when you try to split a string and get several fields at once but it does not work?
I've received the following two examples in a short intervallum asking Why does this code not work?.
---
---
I don't encounter this warning often, but when I do it indicates a bug in my code.
I saw this at two my clients recently, one we turned use warinings on. Frankly I don't understand why even in 2018 some companies insist on not using warnings.
---