Perl tutorials and courses
Modern Perl Web Frameworks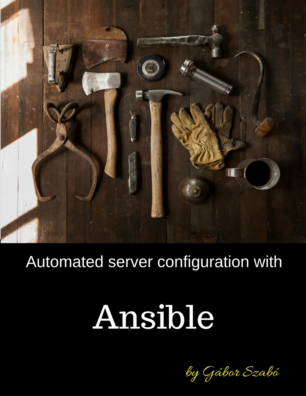 Object Oriented Perl
Other Series
Projects and Collections
Code-Maven series
If you need to
maintain a large piece of software
written in Perl by other people in the last 5-10-15 years, that's a challenge. Especially if you did not get proper training in Perl. You are probably limited to a specific and old version of Perl. Check out, the
Perl tutorial
! You can probably skip the part about installing Perl, but the rest of the tutorial will be relevant for you.
Perl is often used in
Test Automation
. If you work in this field, or if you'd like to work in this field (it is much more fun to find bugs in other people's code than in yours :), then you can read the
Perl tutorial
and the series on
Test Automation using Perl
.
In the off chance you are interested in topics other than Perl, especially related to Test Automation, Continuous Integration, Continuous Deployment, DevOps, then you are welcome to check out the list of
DevOps related training courses
.
Recent Articles
Welcome to the second part of how to setup and use TheSchwartz Perl module. In part one of this tutorial, we covered how to setup the required database and write a script to insert a job for queueing. In this continuation, we will finish things up by adding the worker scripts to process the jobs inserted into the database. Finally we will create a service script to daemonize the runner that does the processing. This will give us a complete queueing system we can use and expand on for many different types of tasks.
---
So far we have only focused on a very limited set of valid Markua tags. As we make progress we'll need to be able to report rows in an input file that we could not recognize. So let's add that error collecting code now. It will make our parsing tighter as it will mean that for every line in the input file we'll have to know exactly what it means.
We can already foresee some trouble with our current examples as we have not handled the empty rows at all.

Collecting errors while parsing Markua in Perl 5 - disregarding empty rows
---
How to exchange keys with values of a hash without losing any data even if there a are duplicate values in the original hash?
---